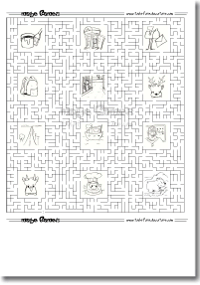 The
Free Phonics Maze Maker
is a
printable phonics game creator
that allows you to
create mazes with 6, 9, or 12 pictures or 6, 9, or 12 content areas for text for students to read, write, questions to answer
, and more.

This maze maker is hosted at Tools for Educators, another site in the MES network. I have loaded the Fun Fonix images on that site so you can make these mazes. but if you'd like to make mazes with other images, just visit the maze maker at Tools for Educators. There are 60+ vocabulary groupings with 1000s of images to choose from.



Phonics groupings: (you can type free text with any version)




Once your worksheet has been generated, go into the 'file' menu at the top left of the browser and choose print.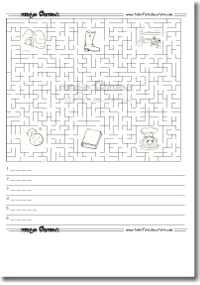 * You may need to adjust your top or bottom margins if you are making mazes with 9 options. You will also need to use the smallest font (10.5) or it won't fit on one page. Before printing, you'll also need to go to 'file' and select 'page properties.' You'll see an option for margins. Reduce the top and bottom margins to 0 and then close that window. Now you are ready to print.